---
Iain Sinclair
hbk: Jonathan Cape, UK, 1994
pbk: Vintage, UK, 1995
ISBN 0-224-03887-7 (UK hbk),,, 0-09-942671-4 (UK pbk)
novel, slipstream, experimental, gothic
---
Sinclair's third novel, Radon Daughters , features a one-legged, self-loathing, once-published writer called Todd Sileen. Sileen is addicted to x-rays - they're his only means of escaping consciousness into a dream journey.
To finance his habit, he works as an informer to a shadowy policeman called Drage-Bell, whose own obsession is the missing manuscript of the sequel to William Hope Hodgson's classic of supernatural horror, House on the Borderland .
Other characters are stricken with pet manias: Sileen's TV Weather-Presenter girlfriend, Helen, is hung up on the work of 19th-century meteorologist Luke Howard; Helen's friend Andi is obsessed with the recovery of dreams; and painter Imar O'Hagan produces canvas after canvas of self-portrait in the search for "transcendent versions of himself."
Radon Daughters is just as engaged with social and political reality as White Chappell Scarlet Tracings and Downriver , but there is less editorialising and less obvious satire. Readers must draw their own conclusions from the debased actions of Sinclair's damaged characters.
The nightmarish narrative takes Sileen from East London to Oxford, Cambridge and Ireland: there are a number of spectacular, hallucinatory and surreal set-pieces, including a banquet in the London Hospital, Whitechapel, invaded by the city's dispossessed; a haunting in Alexander Pope's grotto; a bizarre Oxford University procession; and a female boxing match at the Isle of Grain, attended by every gangster and wide-boy from Essex and the East End.
Sinclair's prose is fragmented, dazzling and erudite: it's a mixture of heightened, poetic imagery and street slang. But we shouldn't focus on his language at the expense of his themes.
Radon Daughters is a witty, but harrowing book: Iain Sinclair has painted a detailed picture of a nation on a journey to the heart of darkness. It's the first book to really get to grips with the social, political and psychic collapse of Britain. And it gives you a damn good laugh too.
*note: Commentary by Andrew Hedgecock.
---
"Presides in deliriously intimate fractal detail over the final and absolute disintegration of a nation's psyche." --William Gibson.
---
"A barium cocktail of fluoromancy, weather and William Hope Hodgson that illuminates the concealed guts of our culture, Radon Daughters brings Sinclair's alchemy of language, history and meaning to crackling new Roentgen levels... A phosphorescent masterpiece." --Alan Moore.
---
"Sinclair's is a struggle of language against formlessness, which also seems like a struggle of fiction against history. Characters refashion old stories into surreal new ones that then take on realities of their own through sheer force of assertion. The true East End hardmen in this brilliantly funny, weird and scabrous novel are those who can take a myth and make it stick, who can bury it in the back of your skull." --James Saynor (in The Observer ).
---
"Another thing Sinclair has grasped is that the power and the devotion to literature are now round the edges and in the genres, whether thriller, horror, cyberpunk or steampunk." --Tom Shippey (in The Times Literary Supplement ).
---
"Sinclair's writing... is like Burroughs, Ginsberg, Pynchon, all the big American influences of the last twenty years, squashed up into one, and yet made forcefully new and original. The voice is both familiar sounding and unrecognisably bizarre. And it is very, very funny - in a somewhat blokeish, manically hilarious way." --Jenny Turner (in The London Review of Books ).
---
---
---
Additional Links
---
---
Of Related Interest
---
Send comments, additions, corrections, contributions to:
hwt@anachron.demon.co.uk
---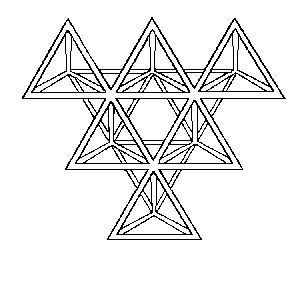 Return to Mark/Space

---
---