---
Iain Sinclair
LUD HEAT and SUICIDE BRIDGE
hbk: none
pbk: Vintage, UK, 1992
ISBN 0-09-958911-7 (UK pbk)
poetry, slipstream, experimental, gothic
Lud Heat (1975) and Suicide Bridge (1979) were originally published by Iain Sinclair's Albion Village Press .
---
LUD HEAT: A Book of Dead Hamlets (May 1974 to April 1975)
Lud Heat melds verse and prose; history and myth; quotidian reality and esoteric knowledge.
It's a mosaic of fascinating elements, including:
a diary of Sinclair's mundane existance as a council grasscutter.
a celebration of the work of two artists who - like Sinclair - guide their audience to the dark side of the human condition; the experimental filmmaker Stan Brakhage and the sculptor B. Catling.
a poetic essay on the way pyschic energies of ritual murder sites leak into the present and affect the population of London. This is one of Sinclair's central concerns: his obsessive fascination with the way in which historical patterns inform contemporary events recurs throughout his poetry and novels.
Sinclair's thesis on the lines of psychic power associated with Hawksmoor's London churches was borrowed by Peter Ackroyd as the central element of his novel Hawksmoor (1985).
*note: Commentary by Andrew Hedgecock.
---
SUICIDE BRIDGE: A Book of the Furies - A Mythology of the South and East (Autumn 1973 to Spring 1978)
Suicide Bridge continues Sinclair's focus of the mythology of place, but marks a shift towards a stronger narrative structure. Like Lud Heat , this verse-sequence presents a range of concerns and techniques.
Using essays, cuttings and free-verse, Sinclair, leads us through a labyrinth of urban evil, myth, conspiracy theories and prophetic vision. His reference points include the Kray Twins, Howard Hughes, John Dillinger, The Cathars, the Holy Grail and a (literally) demonic representation of America's White House / showbiz / big business / underworld / CIA power nexus.
Obvious literary influences include William Burroughs and William Blake.
*note: Commentary by Andrew Hedgecock.
---
"Lud Heat combines researches into the sinister dotted lines which link up the Hawksmoor churches of East London - complete with a very fine diagram displaying the pentacles and triangulations which connect churches to plague pits to the sites of the notorious Whitechapel and Ratclyffe Highway murders - with a broken sequence of breathtakingly lovely modern free-verse lyrics." --Jenny Turner (in The London Review of Books ).
---
"... Iain Sinclair, larking, drags from London's amniotic silt the trove of centuries and presents it to us, still dripping, still stinking, still caked and frequently still defiantly kicking ... He proves to us why London is still the best and most rewarding place for a poet or a novelist to live. He proves it through celebrations like this." --Michael Moorcock (on Lud Heat and Suicide Bridge ).
---
"A wonderful poem." --Peter Ackroyd (reviewing Lud Heat ).
---
"These two handsomely produced Albion Village books became models for a notational obsession with 'place' and topology in some radical poetry of the 1970s, but they did not receive much contemporary recognition." --Robert Sheppard (in Contemporary Poets ).
---
---
---
Additional Links
---
---
Of Related Interest
---
Send comments, additions, corrections, contributions to:
hwt@anachron.demon.co.uk
---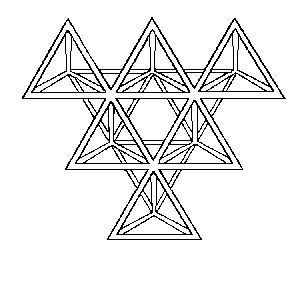 Return to Mark/Space

---
---