---
Cyberpunk
Updated: 25 December 1997
---
Index
---
Cyberpunk was in many ways the turning point in science fiction. Past SF usually extrapolated from a single idea, while cyberpunk took the larger view that things don't develop in isolation. By considering the many factors that could affect our future, cyberpunk led the way towards a more credible speculation, and more sophisticated writing styles.
This section features new authors and entries for individual books in postcyberpunk science fiction. If you come across any good online reviews of current publications, please send me their locations and I will insert links in the appropriate places. Publishers can send review copies to this address.
As with all other areas of Mark/Space , this section is growing by accretion and gradual metamorphasis . There's more text in my files that hasn't been marked up. (In fact I'm rapidly running out of memory which has me a little 'bit' worried). Please be patient.
*note: You'll find many more book entries now, but I haven't had time to develop the film/video listing. This page is currently being subdivided, so expect some broken links until I have the time to check the code for all the new pages.
---
Cyberpunk Authors
---
Alphabetical Listing
A
B
C
D
E
F
G
H
I
J
K
L
M
N
O
P
Q
R
S
T
U
V
W
X
Y
Z
---
Send comments, additions, corrections, contributions to:
hwt@anachron.demon.co.uk
---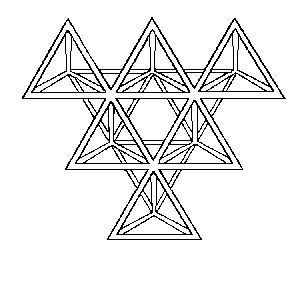 Return to Mark/Space

---
---
You Are Visitor
Since 1 February 1996
*note: this counter does not register direct hits to other pages.
---