---
Cinema
Updated: 27 April 1998
---

---
Coming Attractions
We hope to feature quicktime movies, animations, flybys and walkthroughs in the cinema.
Some animated graphics by Chris Paulsen can now be seen in the PopArt Gallery.
Plus I've started a cyberpunk film and documentary listing.
*note: This site is going to be slow in developing. I currently lack the equipment to do it justice...
but hope springs eternal. If you can help, please contact.
In the meantime, check out the cinema-related sites on the net listed below.
---
Directors
---
Luc Besson Films
(specifically about the films of Luc Besson... not a link site)
Tod Browning
(director of Dracula; Freaks; etc.)
Luis Bunuel
(director of Un Chien Andalou; L'Age d'Or; Belle du Jour; The Discrete Charm of the Bourgoise; The Milky Way; etc.)
Donald Cammell
(director of Demon Seed, and co-director of Performance...
haven't done a search... let me know of any website devoted to this man)
David Cronenberg
(interviews, pix, and links)
Terry Gilliam
(director of Brazil; Time Bandits, 1981; The Fisher King; Twelve Monkeys; etc.)
Peter Greenaway
(archive site... films, books, exhibitions, opera)
The Kubrick Multimedia Film Guide
(film guide devoted to the work of Stanley Kubrick... plus links)
Mike Leigh
(director of Naked; Secrets and Lies, 1995; Career Girls; etc.)
LucasArts Entertainment
(for all things from the stable of George Lucas... not a link site)
Paul Schrader
(director of American Gigolo, 1980, US; Cat People, US; Mishima, Japan... wrote Taxi Driver, US; co-wrote Raging Bull, US...
haven't done a search... let me know of any website devoted to this man)
Martin Scorsese
(filmography, biography, film stills)
Ridley Scott
(director of Alien, Legend, etc.)
"Shamefully, I still haven't had time or opportunity to search for a good link...
"Ridley Scott is a truly incredible visualist... if you know of a really comprehensive site covering this director, please send me the URL. In the meantime check the Bladerunner sites at CyFilm." --Henry W.Targowski.
Tony Scott
(director of The Hunger... brother of Ridley Scott)
Steven Spielberg
(director of Duel; Jaws; Close Encounters; ET the Extra-Terrestrial, 1982; Schindler's List; etc.)
A Quentin Tarantino Page
(maintained by Haiyan Zhang)
Tarantino World
(news, clips, soundbytes)
The Ultimate Quentin Tarantino Links
(links site)
Peter Whitehead
(documentary filmmaker, author... personal website... e-mail: peterw@hathor.demon.co.uk)
---
Major Features
---
Academy Awards
(haven't checked this link)
Academy of Motion Picture Arts and Sciences
(official website... includes the Oscars)
Adult Film Database
(as stated)
All-Movie Guide
(with search engines)
Browse Video Files
(video links)
Cine House
(film site links page)
Cinema Sites
(every film-related site on the net is cataloged here...
highly recommended jump space for teleporting to all things cinematic...
seeing is believing!)
CineMedia Directory
(expansive links site... all things media... recommended)
CineMedia Site
(over 4000 links... different URL to above... could be a mirror site)
Coming Attractions
(news and info about upcoming films)
A Consumers' Guide To Blaxploitation Movies
('nuff said)
Cyberpunk Films
(internal link... under construction)
Early Motion Pictures Homepage
(Library of Congress site where you can actually download films from cinema's early days...
you'll need loads of memory and lots of patience)
Film Com
(US-based guide to the cinema... reviews, links)
Flicker
("home page for the alternative cinematic experience"... maintained by Scott Stark...
independent, experimental, and avant-garde...
exhibitions, grants... plus links)
The 48th Cannes International Film Festival
(news, gossip, etc... uncertain if temporary site)
Golden Age of Porn
(massive text archive of porn movies... good resource)
Hollywood Online
(film information, trailers, sounds, games)
Hong Kong Cinema
("One of the best Hong Kong film pages." --Lawrence Person.)
Horror in the Movies
(comprehensive archive)
The Internet Movie Database
(this site catalogs and searches internet sites relevant to film and TV...
and it conducts an interactive poll on a movie's popularity... recommended)
The London Calling Film Museum
(maintained and edited by David Parry and Paul Cohen...
"The film review section at this London website contains some of the best reviews I've ever read... check it out" --Henry W.Targowski.)
Made In Hong Kong
(issue UK versions of Hong Kong videos...
"A good U.K. Hong Kong film homepage." --Lawrence Person.)
MCA
(film studio... commercial website)
Movies of the Past
(film site based at MIT)
MovieWeb
(for film previews)
Mr Showbiz
(non-hollywood approach to film reviews and articles)
Science Fiction
(TV science fiction database)
Terri's Movie Page
(illustrated with lots of film posters...
had no luck with this site the last time I looked... let me know if this is now a dead webpage)
Throw Another Cowboy on the Fire
("Official Unofficial Marx Brothers Web Site")
TV Net
(comprehensive link site)
U.S. National Film Registry -- Titles
(resource)
Videodrome
("The place to come for the good, the bad and the downright trashy in the world of TV and Movies"... contains a Hammer Horror section)
The Virtual Film Festival
(online film critique/discussion)
Widescreen Review
(lists every widescreen video available in the UK)
Winona Ryder
(latest news, filmography, database of articles)
Women in Cinema
(reference site with bibliography)
X-Files
(the official homepage)
---
Moving Images
---
Cameras, Cameras, Cameras
(netcam sites... links to online cameras)
DemoWorld
(I bookmarked this site ages ago, but didn't take notes... sorry!...
check it out and let me know what's happening here)
KMR Media
(selection of 4 pages with push-pull animations)
MPEG Movie Archive
(clips to download... R-rated section has been closed)
NASAcam
(live cams, mission displays... a view into NASA Mission Control)
Oliver's Erotic Pic & MPEG Collection
(animated erotica... adults only)
TV Live!
(live grab from US TV and cable networks... updated every minute)
Web Voyeur
(good index of netcam links...
some of which are worth a look, some are boring, and some are hoaxes, so be warned!)
---
For what's playing at the cinema in...
---
Amsterdam
(Filmgids Amsterdam)
Dublin
(Dublin Cinema Guide)
London
(UK Internet Film Guide)
Paris
(Paris Music, Theatres and Movie Halls... a search facility presented by the Pompidou centre)
---
Cinema / Film / Video
-- Magazines --
---
E Guide
(UK-based guide to cinema, TV, and video... news, reviews, interviews)
Empire Web
(UK-based film and video magazine...
besides the usual news, reviews, interviews, and features, includes 4 chat rooms)
Entertainment Weekly
(online version... film reviews, interviews, Oscar coverage... plus links)
Film Scouts
(movie news, trailers, festival info, reviews, interviews, opinion...
love the rendered cinema building... would like to place the entire building into Anachron City as a link... source code, please!)
IDFA Magazine
("IDFA is a filmfestival that is held every year in Amsterdam in November/December. IDFA Magazine on the Internet is meant to keep everybody posted during the year on what's happening in the world of international documentary film making." --Peter Gielissen.)
indieWIRE
("We cover all sorts of timely news and information important to the indie filmmaker, film fan or professional. indieWIRE on the web features a searchable database of all past issues, each days new issue, message boards and an online subscription option for free daily email delivery."
--Eugene Hernandez, Co-Publisher.)
Kronos
(cult and trash movies... science fiction and horror...
film details and movie posters... what more could you ask for)
Premiere
(film news and synopsis, articles, features, interviews)
WWW Backstage
(e-zine... film industry news... plus links to Variety , Today , Premiere , etc.)
---
Cinema / Film / Video
-- Software --
---
Full Motion
(shareware... "the AVI/MOV video screen saver. That way, people can watch your clips again and again in a fun way." --David Vedder.)
RealPlayer
(realtime video and audio... software)
StreamWorks
(realtime audio and video... software)
Video Launch Pad
(shareware... "one of the top AVI/MOV video players. Features: slo-mo, freeze frame and frame advance, capture frames as BMP files, real-time draggable FWD and REW, and much more." --David Vedder.)
VivoActive ActiveX viewer
(software... audio and video compression... realtime)
---
Cinema / Film / Video
-- Additional Links --
---
Ambient Links Page
(contains some good links of interest to the professional)
London Filmmakers Co-op
(independent cinema)
Screening Room
(page on Kaleidospace Independent Internet Artists... "features a large group of musicians and visual artists, including several who have produced 'ambient video' and experimental films." --editors.)
Speed & Absinthe
("It's a movie about a college student who discovers a couple of bottles of absinthe...and decides to bring back the drink in America." --Stuart L. Carroll.)
UIPL
(independent film site... their film "Dark Summer" directed and produced by Charles Teton, features Augustus Pablo samples from the soundtrack...
*note: uncertain if the URL is correct)
---
Send comments, additions, corrections, improvements, and contributions to:
hwt@anachron.demon.co.uk
Or to:
ms@euronet.nl
---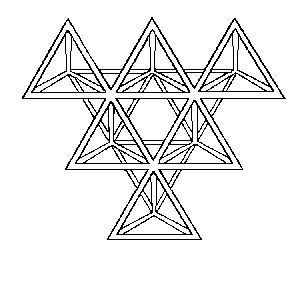 Return to Mark/Space

---
---
© Anachron Foundation, Mark/Space Interplanetary Review. Page compiled by Henry W.Targowski, with ray-tracing assistance by: Charly Jungbauer; and input from: Stuart L.Carroll, Peter Gielissen, Eugene Hernandez, Chris Paulsen, Lawrence Person, David Vedder